CLICK HERE TO PURCHASE YOUR TICKETS TODAY!
Join us for a magical evening celebrating local food and culinary delights in a stunning setting.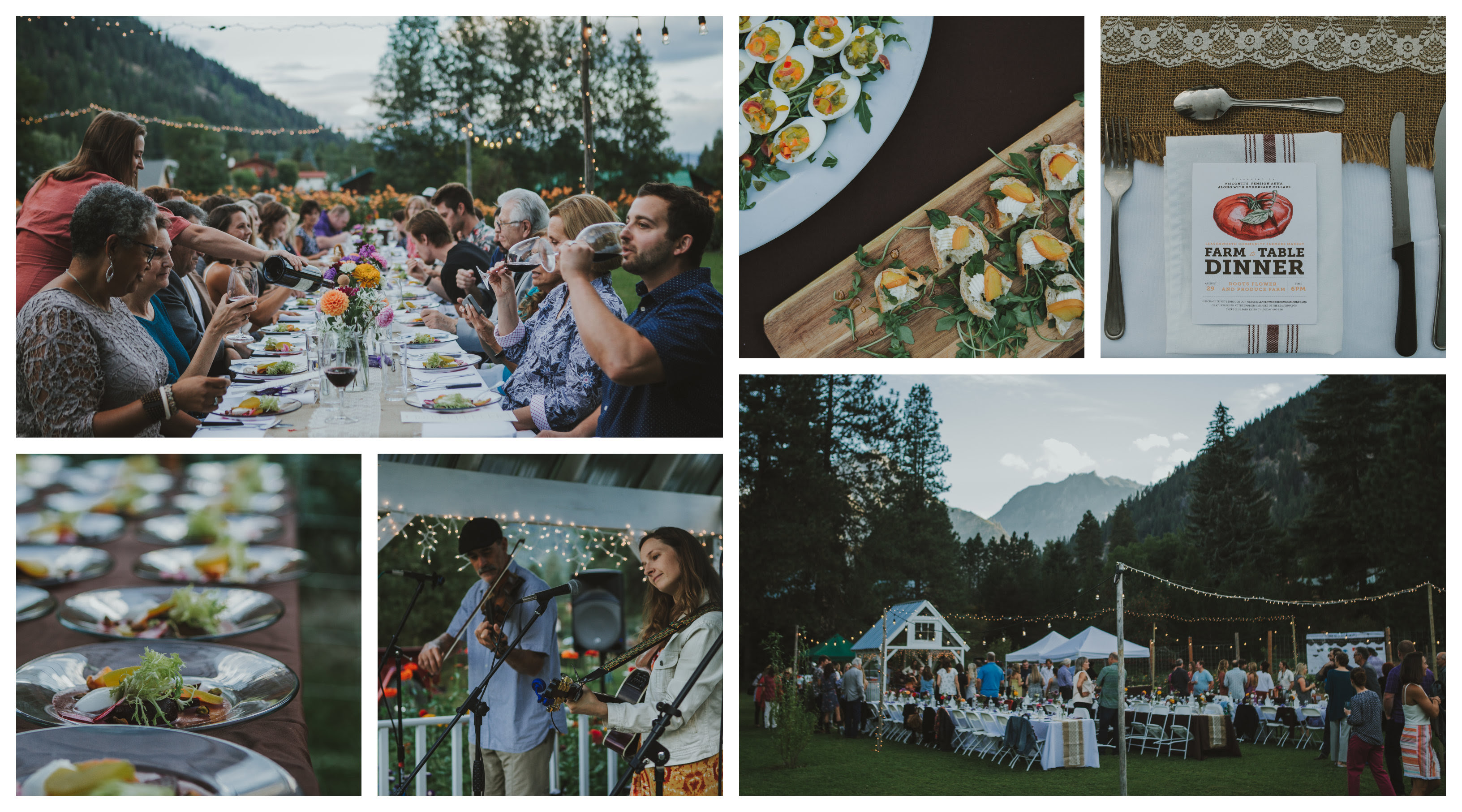 The event will be at Roots Produce and Flower Farm, located on Icicle Creek Road.
Dinner will be prepared by the generous members of our local food community fromVisconti's, Mana, Mozart's, Whistlepunk, Watershed, and Good Mood Food.  And, to compliment the delicious food, we'll have wine from Eagle Creek Winery.
Tickets are $150 by cash or check (or $155 online due to service charges) each and all proceeds go directly to the Leavenworth Community Farmers Market.
In the meantime, see you at the Market! Every Thursday from 4-8pm at the Lion's Club Park.